Employee Wellness Programs Erie PA

Dr. Jeremiah understands how essential it is for your company to have employees who are healthy and happy in the work environment. That is why he offers employee wellness programs in Erie PA. He is passionate about educating people about true health and wellness, so much so that he travels all over the country to spread the message. We can help boost employee morale, health, and well-being. Our wellness programs are offered in a number of different settings with a fresh, inspiring outlook on health.
---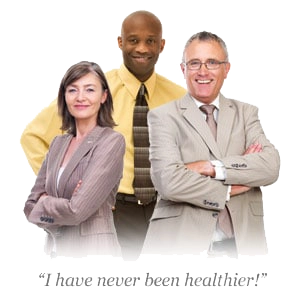 Choose one that suits your business the best:
1. Lunch and Learn Programs
2. Breakfast Presentations
3. Seminars and Workshops
4. Health Screenings
---
Our Most Popular Presentations in Erie PA
6 Ways to Increase Your Energy by 100%
Developing a Personal Wellness Plan
Stress Management
How to Boost your Immune System
Enhancing your body's Ability to Heal Itself
Avoiding Injury Through Good Body Mechanics
Beating Carpal Tunnel Syndrome Hands Down
Lowering Cholesterol Naturally Without Drugs
Losing Weight Naturally
...or we can customize topics specifically for your business or company
Experience a more positive work atmosphere today. We will help to inspire your employees to achieve a better quality of life and in turn they will serve your business at a higher level.
OFFICE HOURS
---
Monday
9:00am - 12:30pm
2:00pm - 6:00pm
---
Tuesday
2:00pm - 6:00pm
---
Wednesday
9:00am - 12:30pm
2:00pm - 6:00pm
---
Thursday
9:00am - 12:30pm
2:00pm - 6:00pm
---
Friday
Closed
---
Saturday & Sunday
Closed